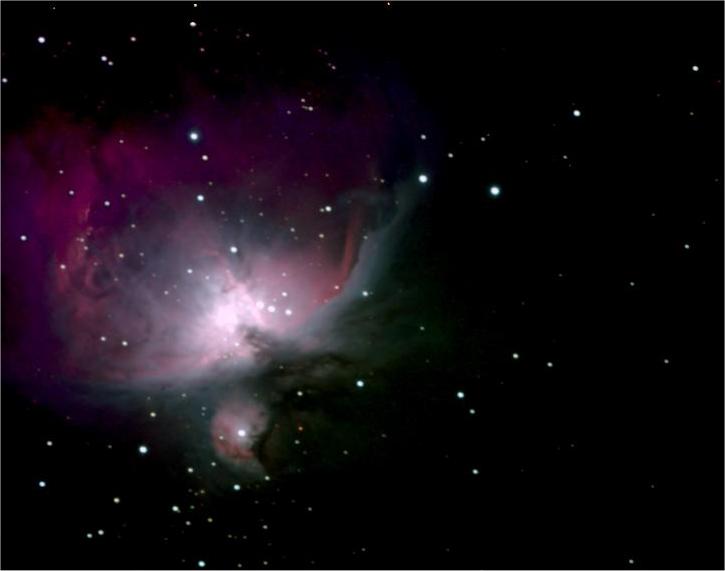 M42
18.12.2003 btw 22H et 23H local time
From my backyard (300 m of motorway... illuminated all night in Belgium, so heavy light pollution)
Temperature just above 0įC .
A (very warm) thank to my daughter NoŽlle who acted as operator and monitored the exposures while I was myself sitting comfortably in-house.

TeleVue NP101 (101 mm, F/D 5.4 apo), camera Starlight MX916 high resolution (752x580), TrueTech filters (RGB + IR blocking), GPDX with SS2000PC, MaxIm.
Unguided exposures
Luminance: 5x60 s + 5x120 s
RGB: 5x30 s
No dark, no flat
Stretching via histogram
Color balance: G slightly reduced and B slightly increased
Export to TIFF
Cropping and JPEG conversion in PaintShop Pro